The fashion industry is a huge producer of waste. In the U.S. alone, more than 15 million tons of textile waste is generated per year. Where does this waste go? Predominately landfills. Globally, 85% of textile waste goes to a landfill, and 95% of what goes to the landfill could actually be recycled. This excessive production of waste (in addition to water and soil pollution) has led the fashion industry to be named the second most polluting industry in the world- just after oil. 
Since the fashion industry generates so much waste, there is a lot of opportunity for businesses and individuals alike to recover textile waste and upcycle it. By upcycling, textiles that would have otherwise gone to the landfill (where they would sit and produce methane, a powerful greenhouse gas) are transformed into profitable products. This process of upcycling fits directly into the mold of a circular economy- the ideal economy for social, environmental, and economic sustainability. 
There are a lot of businesses out there who are tapping into the opportunity to upcycle textile waste. Here are five businesses that are embracing sustainable fashion, positioning themselves to be zero waste leaders of a circular fashion industry. 
Lowie is a slow fashion brand that is working to make upcycled products out of recovered textile waste, as well as garments made of sustainable fibers. They sell beeswax wraps that are made 100% from the textile waste they generate from sewing and cutting garments, khadi skirts that are made from leftover stock, and "jumpigans" that made from 100% upcycled cashmere that will go on sale this September, right in time for winter. Not only does Lowie sell sustainable products, but they encourage a sustainable mindset. By offering free repairs on all of their products, they encourage consumers to buy less and repair more to reduce their fashion footprint. 
Zero Waste Daniel is a company based in New York that is pioneering the zero waste fashion industry. The owner, Daniel, designs and sells unique pieces that are made through a closed-loop production and sewing system called ReRoll that produces zero waste. The company is making waves in the fashion industry for selling artfully designed pieces that are good for both the planet and the people that make them. The company aims to rewrite industry norms and inspire other brands to reimagine clothing design in a way that doesn't include waste.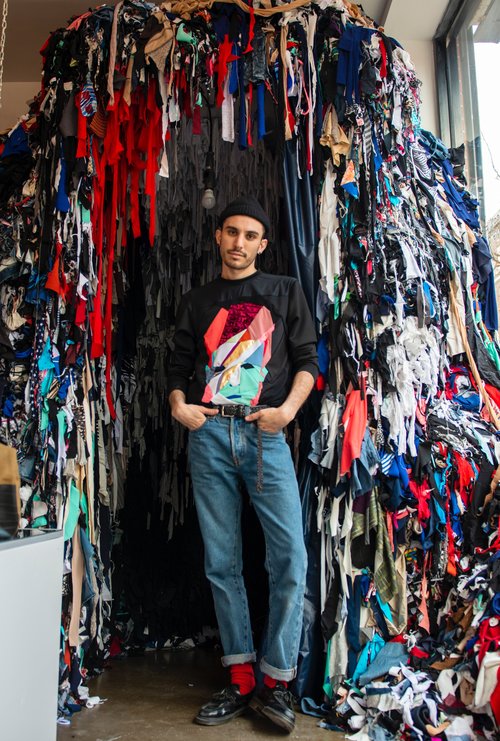 Osom sells socks and other goods that are made from up to 95% upcycled textiles. They are committed to donating at least 1% of their annual profits as part of their mission to help the earth. They exemplify their commitment to sustainability by using a low impact production system that requires no water for production and uses no chemicals, dyes, or pesticides. They hope to close the loop in the fashion industry by inspiring other brands to incorporate recycled textile waste into their methods of production.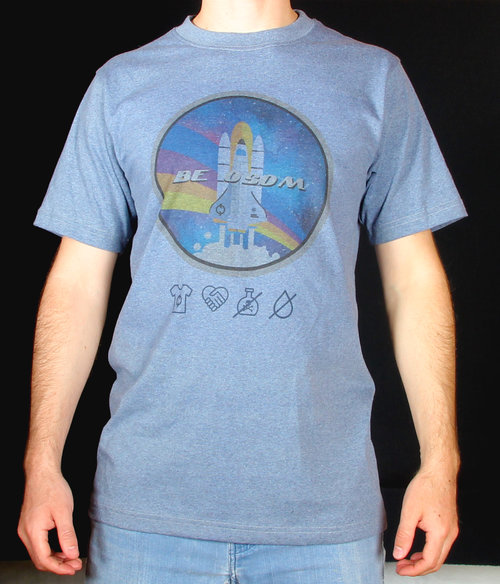 Antiform clothing designed and made in England using reclaimed materials. They sell tees, dresses, jumpers, leggings, clutches, skirts, and hats that are sustainably manufactured in England. They are working to combine heritage crafting techniques with reclaimed materials to sell unique and responsible clothing to all. 
Kiriko is a company based in Portland, Oregon that sells traditional Japanese textiles. The idea of the company sprang from the Japanese spirit of Mottainai, which is a value that encourages wasting nothing and recycling everything. They want to instill meaning and value back into the fashion industry by utilizing intentional and traditional craftmanship. Through their production system, they strive to create no waste and to craft durable garments that inspire their customers to love the pieces for years to come, rather than buying new clothes every season. Their method of designing and manufacturing is part of a slow fashion movement that inspires consumers to buy less clothing and to place more value in the clothing that they already have. 
Unlike most fashion brands, these businesses view their pieces as investments. They aren't priced to where you buy a piece and wear it once- they are high-quality garments that are meant to be invested in and worn year after year after year. This enforces the mindset of viewing our purchases as investments, which drives a sustainable economy as it incentivizes us to become more conscious consumers. If you can't afford to invest in high-quality clothes, there are plenty of thrift stores full of cheap, used clothes that are all a sustainable choice. 
Luckily for you, the most sustainable fashion items are the ones already in your closet. Wear and love what you already have, and don't let social media and cultural norms pressure you into buying new clothes and wearing a different outfit every single day- I promise you look great in what you already have.
---
Kayla Guilliams
Is the blog manager for Zero Waste Club, combining her love for writing with her passion for all things environmental sustainability. She is currently a student at the University of North Carolina at Chapel Hill where she is studying journalism, environmental studies, and food studies in hopes of building a career in environmental activism. You can find her on Instagram as @kaylaguilliams.
---