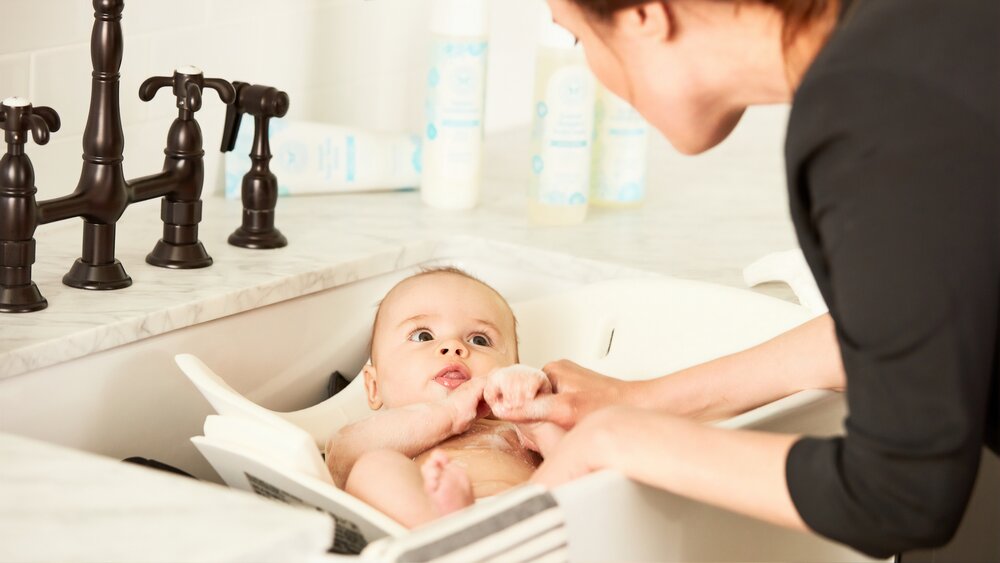 Spoiler alert parents… you don't have bathe your children every. single. night!  A little dirt builds the immune system.  Yet, for many young families, bath time is an institution- it's the final hurdle before bedtime and peace.  
While you may judge the choice of breastfeeding reading material, there is little that makes anyone laugh in the twilight hours but Sophie Kinsella nailed it:
 "The general perception is that if bath time goes, everything goes.  Chaos descends. Civilization disintegrates. Children are found wandering the street in tatters, gnawing on animal bones while their parents rock and whimper in alleyways." Surprise Me. A Novel.
So, parents, if you are going to insist on that bath, make sure the environment loves it, you love it and the kids love it - water play in the bath is a whole lot less messy than pans on the kitchen floor!  Oh, and more water saved.   Kids are contained, you are seated, let the games commence. 
How shallow are you?
It is a true fact that a shallow bath uses the same amount of water as a 5-minute power shower, so in the age-old shower vs bath argument, we are good.  Ideally, all children would share the water and throw in an adult too, or … use it later.  Peace.
Eco-friendly bath toys
Get those eco-friendly rubber ducks in a row.  We ducking love this hilarious range of biodegradable bath ducks made from hevea tree sap; choose from the disdainful Parisian or adventurous pilot or cheery snorkeler.  Safe from birth, they can be squeezed, chewed, gummed – delicious!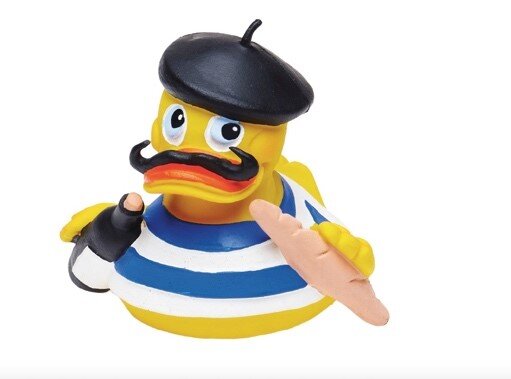 Oh bamboo, we love you.  
Teeth can be brushed in the bath before washing, tick more water saved!  Each year we throw away 260 million plastic toothbrushes in the UK, none of which can be recycled. So, don't forget to swap your plastic brush for a bamboo one.

Get yer teeth into it!
Step away from the plastic tubes of toothpaste and embrace plastic-free toothpaste options for your whole family.   Fluoride vs no Fluoride is your call.
Georganics., Mint Toothpaste, £6.90. Fluoride, SLS & Glycerin free. Recyclable glass jar, aluminum lid and compostable box.  Kids are supposed to love the orange, ours preferred the mint.
Dentabs.  Fluoride offers the benefits of remineralization. Leave them out for a day or two, as they are quite spicy!  Tastes like toothpaste and Is in compostable corn starch. Smart. Chew and brush, from age 6+.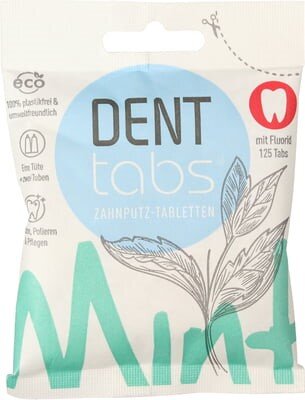 No More Tears : Plastic Free Shampoo
Calling all babies, children, adults.  Shampoo bars work.  I swear.  Ditch the chemicals and the plastic bottles. Children won't notice the difference and, adults, the bars foam a little less but they will leave your hair soft and clean.  Try, just once. Priced at under a fiver, it's cheaper than your lunch and lasts longer!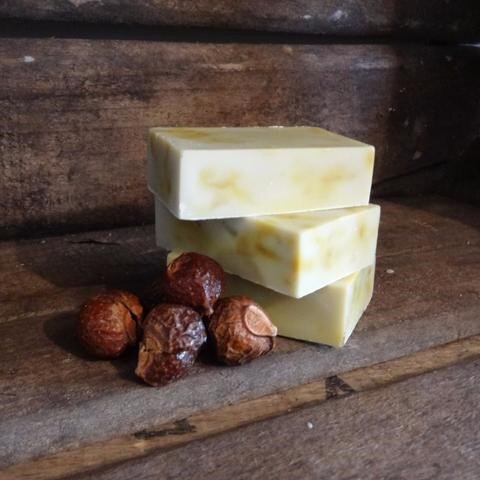 Nightie, nightie, pyjama, pyjama.
We adore these award winning, design led, organic & ethical pyjamas created by mother and designer, Alienor Falconer.   They are soft, cosy and adorable.  Tried and tested.
These small changes in your routine have a huge impact, "but it's one toothbrush said 9 billion people!" Simple steps, simple swaps- plastic for biodegradable ducks, plastic for bamboo toothbrushes, plastic bottles for shampoo bars.  Have any more tips for an eco-friendly bath routine? We would love to hear it in the comments.
And with that, I bid you goodnight.
---
Cecily Henderson
is one half of PomPom – a trailblazing website for imaginative plastic free designs for children, from product to packaging. Katherine and Cecily are old friends, they met at university, trotting late to lectures and much too late home. They shared hopes, lectures and Ribena. They have a collective love of travel, books, theatre, art, design, the environment and now, children. They are imperfectly green. Katherine has two small girls and Cecily two small boys, one of which arrives imminently. Sounds more like a matchmaking service than a business venture to me!.
---